INSTANT JOB ADVERT

Post your vacancy on the UK's leading further education job site and start receiving applications today!

Post a vacancy

RECRUITMENT SOLUTIONS

Want to know more about our recruitment solutions for colleges?

Recruit with FEjobs

CONTACT US

Interested in our services or want to know more? Get in touch today!

Call us: 0845 226 1906
Sixth Form Colleges
The who, why and how of getting into sixth form lecturing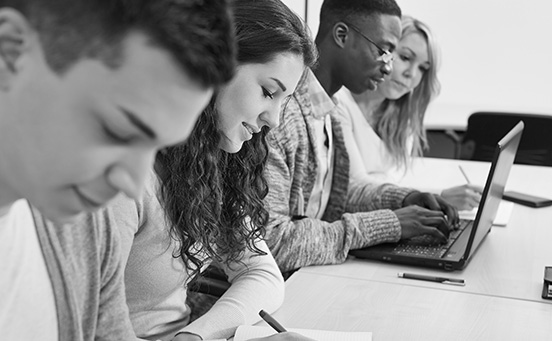 What is a sixth form college? 
The who, why and how of getting into secondary school teaching
Many sixth form colleges are attached to secondary schools and offer qualifications such as AS/A levels and BTEC equivalents. While sixth forms have long focused on academic subjects, more and more of these establishments are offering vocational courses. GCSEs can be studied at many sixth forms, too.
A brief history
England's first comprehensive sixth form college opened its doors in Mexborough, South Yorkshire, in 1964*. Now there are 62 sixth form colleges across England alone, providing high-quality academic education to 16 to 18-year-olds**.
Before 1992, sixth form colleges were managed and funded by Local Education Authorities (LEAs). However, when the Further and Higher Education Act 1992 came into effect, all institutions were transferred to the Further Education Funding Council for England (FEFC), a body responsible for the strategic operation of general FE colleges.
The FEFC was later replaced by the Learning and Skills Council (LSC), and changes were made to the funding and supervision of sixth form colleges.
Sixth form colleges are independently responsible for managing business processes such as pensions, pay and recruitment. However, they're able to seek support and advice from the Sixth Form Colleges Association (SFCA), a body comprising representative principles from sixth forms across the UK.
Why teach at a sixth form college?
Working as a sixth form college teacher can be an incredibly rewarding career for anyone interested in helping students progress to university or a higher level of vocational education. Many teachers in fact make the move to sixth form from a secondary school, though it's worth bearing in mind that positions can come with higher level entry requirements.
Unlike other FE institutions, sixth form colleges tend to adhere to a 'term time' way of working, which is certainly a benefit as it allows teachers to strike a better work-life balance.
Want to know more?  Search for sixth forms in your area!