Unlock 570,000 Further Education Professionals
We're excited to introduce you to our latest recruitment solution FE Talent, the first further education specific database, designed exclusively for colleges.
We're putting the power in your hands by giving you direct access to more than 570,000 further education professionals, helping you save time and money.
Powerful searching puts the talent at your fingertips
A fast and intuitive search engine helps you pinpoint the most relevant candidates in no time. With an average of over 15,000 new candidates registering every month, it's a dynamic database that's constantly evolving.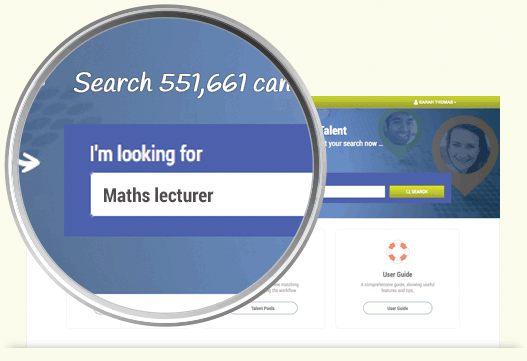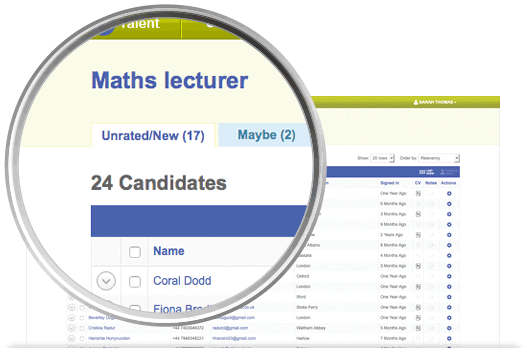 Hand select talented candidates and build your very own Talent Pools
Filter candidates by role, location and make notes for later. When you're ready, you can download CVs and email candidates directly.
Easy to use with instant access
Built with an explicit understanding of users FE Talent is an easy to use cloud-based software solution. This allows you to get up and running in minutes with no need for IT installation plus we provide all the future updates and maintenance for you.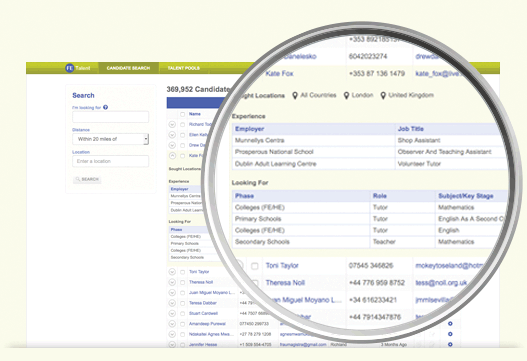 Try it now!
See FE Talent in action! Simply provide your details below to request a demo


ISO9001:2008 - FS 564590
ISO14001:2004 - EMS 564591
TOP