0
Heathermount School jobs
Heathermount School is currently not recruiting
Let Heathermount School know you are interested in being part of their team by joining their Talent Pool. Alternatively visit their career page to find out more.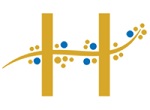 1
job from recruiters similar to Heathermount School
Job Title

Teaching Assistant
Location

Redhill, Surrey

Salary

Scale 5:£21,593 - £23,834(FTE)

Posted

31st December 2020

College

Contract Term

Fixed term contract

Description

Teaching Assistant Salary S5 £21,593 - £23,834 (Pro Rata £15,480 - £17,087 30 hours) Our school is a happy place with increasing numbers. We currently have 154 pupils on ro ...