0
Bladon House School jobs
Bladon House School is currently not recruiting
Let Bladon House School know you are interested in being part of their team by joining their Talent Pool. Alternatively visit their career page to find out more.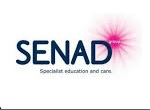 1
job from recruiters similar to Bladon House School
Job Title

Teaching Assistant
Location

Rugeley, Staffordshire

Salary

£65 - £85 per day

Posted

20th May 2022

College

Contract Type

Temporary

Description

Have you got experience supporting individuals with special needs? We are currently looking for a passionate classroom support assistant for a special educational needs school loc ...