Contact us: 0845 226 1906
6 Steps to Improve Employee Retention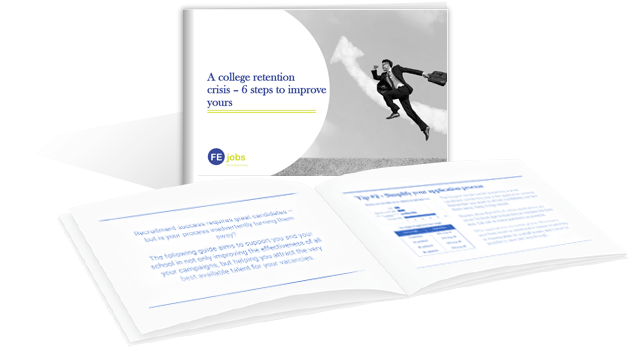 This guide will tell you:
How to recruit for longevity from the outset
Employee listening strategies that make an impact
The impact of facilitating opportunities for resilience in NQTs
The innovations that other colleges are embracing to keep their talent
Download your free guide now
A little bit more about what you'll be reading...
How much time does your college spend on improving employee retention? Chances are, not enough
In UK colleges, the cost of staff makes up 80% of the total budget. So why not invest to maintain your most valuable resource? One way to make sure key workers remain employed while maintaining teaching and learning quality is implementing an employee retention program. Our education HR specialists have decades of experience making changes in colleges to bring down attrition and promote internal development.