Contact us: 0845 226 1906
12 Steps to Master the Art of Writing a Great Job Advert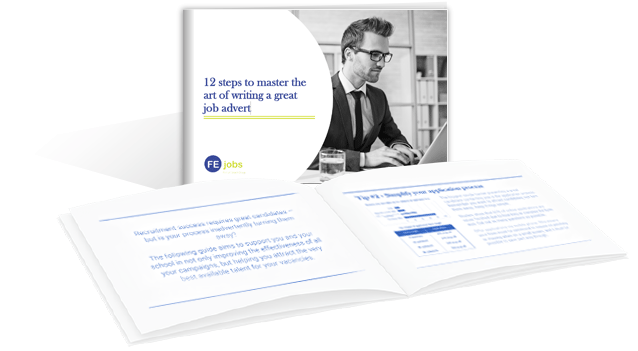 This guide will tell you:
How to increase the number of relevant applications you receive and stand out from the crowd
Top tips for writing a great job advert and portraying your employer brand
How to simplify the application process for both your college and the candidates applying
Download your free guide now
A little bit more about what you'll be reading...
In a candidate shortage market, you need to compete for the attention of job-hunting lecturers with an impressive advert that engages them and drives them to apply to your vacancy.
A good job advert writing process is one of the most powerful weapons you have in your college's recruitment armoury.
Every year we help colleges advertise 65,000 vacancies around the world and regularly encounter problems with job adverts.
We want to put an end to the poorly written job advert. This guide will help your college stand out from the crowd, improve the performance of your campaigns and teach you how to become a candidate attraction superstar.