0
Fitzalan High School jobs
Fitzalan High School is currently not recruiting
Let Fitzalan High School know you are interested in being part of their team by joining their Talent Pool. Alternatively visit their career page to find out more.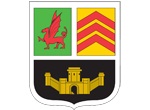 1
job from recruiters similar to Fitzalan High School
Job Title

ENDING SOON

Athro/awes Cyffredinol

ENDING SOON
Location

Maesteg, Bridgend

Salary

Graddfa Gyflog Athrawon

Posted

15th May 2019

College

Contract Term

Fixed term contract

Description

Athro/awes Cyffredinol Llawn amser a chytundeb blwyddyn yn y lle cyntaf Graddfa Gyflog Athrawon ar gyfer Medi 2019 Dyma gyfle arbennig i ymuno ag ysgol flaengar a llwyddiann ...