Manchester, often referred to as the capital of the North, is a vibrant and thriving metropolis with an enormous amount to offer teachers considering relocating to the region. Since Manchester established itself wholeheartedly as the hub of British music in its Hacienda days, it is a source of cultural inspiration around the world. Manchester is the sixth largest city in the UK and home to half a million people. The Greater Manchester area is home to over 2.5 million people. It also boasts two of England's most successful football teams, Manchester City and Manchester United.
Teaching in the Manchester
There are over 200 schools and colleges in Manchester, offering a wide diversity of cultures and college structures. 
If you're comparing London to Manchester in terms of lifestyle, one element that can't be overlooked is what you get for your salary. It's the fastest growing economy after London but offers a significantly better cost of living: travel, mortgages and rent are all eye-opening low compared to similar cities in the South.
Teachers and lecturers relocating to the Manchester area have a good deal of choices for commuting. Manchester itself is reached by multiple large motorways, and is surrounded by the M60 Manchester Orbital road. Whilst Manchester's underground never became more than a network of empty tunnels (open for curious visitors!) the Metrolink tram system is comprehensive and offers an enviably efficient service. Manchester Piccadilly train station is a key station for multiple national rail routes and equally provides comprehensive local connections. Manchester's airport offers an easy and arguably cheaper option for visitors when you welcome guests.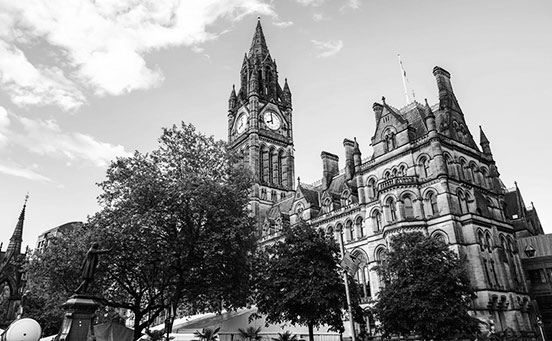 About Manchester
The musical heritage of Manchester speaks for itself. Home to the Stone Roses, Oasis, New Order and The Smiths, Manchester continues to offer a live music culture like no other. In terms of socialising, Manchester's Spinningfields region offers bar and restaurants alive with social crowds every night of the week, while the Northern Quarter is renowned for its coffee shop culture. As well as its buzzing nightlife, you are treated to an array of choices for shopping including The Trafford Centre, Salford Quays and The Lowry.
Greater Manchester is also close to rural links, giving you access to the Lake district and Ironbridge, with only an hour's drive to neighbouring counties: Derbyshire, Lancashire, Merseyside, Yorkshire and Cheshire.
The architecture of Manchester betrays its strong personality crafted from its industrial beginnings. It was the birthplace of the industrial revolution and, as such, continues to spark innovations in numerous inspiring fields, offering tangible context for your learners in manufacture, textiles, entertainment, business and the arts. The city boasts a myriad of museums to nourish your cultural curiosity, including Manchester Art Gallery, The Museum of Science and Industry and the Imperial War museum.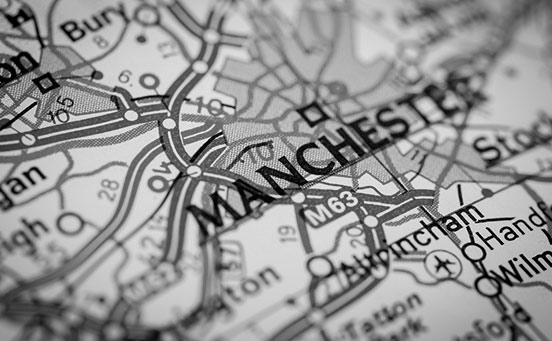 Where do you want to teach today?