INSTANT JOB ADVERT

Post your vacancy on the UK's leading further education job site and start receiving applications today!

Post a vacancy

RECRUITMENT SOLUTIONS

Want to know more about our recruitment solutions for colleges?

Recruit with FEjobs

CONTACT US

Interested in our services or want to know more? Get in touch today!

Call us: 0845 226 1906
University Technical Colleges (UTCs)
All you need to know about University technical colleges (UTCs)
What is a UTC?
University technical colleges (UTCs) are secondary schools attended by 14-19 years olds and led by a sponsor university. They offer technically-focused courses which combine the National Curriculum with vocational and technical elements.
The role of the sponsor university is to support the development of the curriculum; offer professional development opportunities for teaching staff; and support and guide students to foundation and full degrees. It is also responsible for appointing most of the UTCs' governors and key members of staff*.
All UTCs have one lead sponsor, but many are also co-sponsored by a charitable organisation, FE college or organisations within the private sector. UTCs work with more than 400 employers and universities to offer students direct routes into technical careers within key industries like engineering, science, health and digital*.
The subjects taught in UTCs require technical and state-of-the-art equipment, which helps facilitate modern learning and equips pupils with valuable, practical skills for their chosen area of study. Each UTC focuses on just one or two specialisms.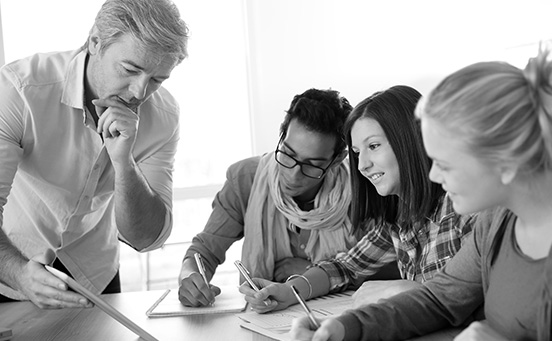 A brief history
UTCs are a relatively new type of educational facility, formed by the coalition government in 2010 as part of the free schools programme. There are currently 49 UTCs in regions across England, specialising in everything from aviation and life sciences to engineering and manufacturing.
Since the beginning, the UTC programme has been sponsored by the Baker Dearing Foundation Trust, set up by Lord Baker. This promotion of UTCs by the Trust has support from bodies including the Edge Foundation, Gatsby Charitable Foundation and Garfield Weston Foundation.
Why teach in a UTC?
If you're interested in working somewhere where the education is tailored around skills of the future, then a lecturer role in a UTC might be for you.
UTCs boast state-of-the-art facilities, coupled with exceptional teaching standards. Students are treated as adults from the offset, encouraged to think about their future and take proactive steps to put themselves in good stead for employment.
UTCs are a break from the traditional and the work you do will help to inspire the next generation of industry-leading engineers, scientists, inventors and more.
About FEjobs
FEjobs is part of the Eteach Group, an EdTech software and services company, dedicated to providing education recruitment solutions for teachers and support staff to connect directly with schools and colleges online and find the latest jobs and opportunities available. To find out more about our mission, visit the About Us page.
TOP