OUR VISION AND VALUES: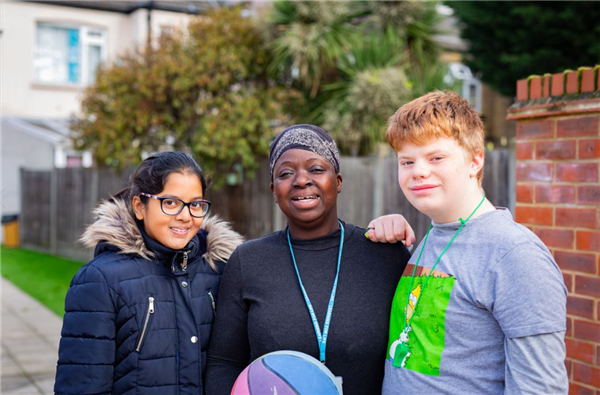 We focus on what each child can achieve and celebrate their successes. Recognising that every one of our pupils has quite specific requirements, we also place great importance on personalised learning. By bringing learning to life through trips, clubs, work experience and other extra-curricular activities, we encourage independence and develop the interests that help prepare each child to take their place in society.
Our vision is to seek an enriched understanding of the needs of our children, so that the response is targeted and effective, delivering the best possible outcomes. Through our experience, and the skills and expertise of the staff at the school, including the thoughts and wishes of our children and their parents, we seek to ensure that:
• Children have access to support groups to help them develop friendships and interests.
• Each child receives high quality teaching, which develops social and self-care skills for future independence.
• Each child feels confident and respected by others and is able to experience success and achievement at every level.
• Each child benefits from physical and emotional wellbeing support to encourage higher levels of enjoyment, achievement, and feelings of value and respect.
What we value
As a school, we believe in working together towards one common goal. Our values are reflected in everything we do, to inspire teachers, pupils, parents and the wider community:
• Community: We believe every person at our school has something to offer, creating a united environment. Our sense of community is founded on the fact that we all must work together to achieve the very best. Sharing a common purpose, each individual plays a key role in helping everyone to feel valued and a part of our 'big family'.
• Inclusion: We believe in creating a community for everyone, going the extra mile to ensure our children can flourish, no matter who they are or where they come from. We are prepared to take risks to ensure no one finds themselves isolated and alone, and become a place where each child feels part of the school and local community.
• Innovation: We believe in inspiring individuals to become creative thinkers, with the power and potential to make dreams become realities. We aren't afraid to tear down walls, build bridges and encourage creative, positive and hopeful mindsets that see beyond current realities and 'dream' of what can be.
• Kindness: We believe that one act of kindness can change a person's day and can even change lives. Therefore, we encourage children to always be considerate of other people's feelings and situations. In a world of judgement and exclusion, we inspire our community to always be caring and kind to others.