INSTANT JOB ADVERT

Post your vacancy on the UK's leading further education job site and start receiving applications today!

Post a vacancy

RECRUITMENT SOLUTIONS

Want to know more about our recruitment solutions for colleges?

Recruit with FEjobs

CONTACT US

Interested in our services or want to know more? Get in touch today!

Call us: 0845 226 1906
City Technology Colleges (CTCs)
Why consider teaching in a City Technology College?
City Technology Colleges (CTCs)
City Technology Colleges (CTCs) are all-ability secondary schools based in urban centres and geared towards science, mathematics, technology and preparing students for the world of work. However, they also teach the National Curriculum and offer a range of qualifications, from vocational through to GCSEs and A Levels.
CTCs are independent of local authority control, and are overseen directly by the Department for Education (DfE). They are mostly funded by central government, but are also supported by private business sponsors.
Due to the support from sponsors, CTCs tend to forge close links with industry, with governors often directors of local or national businesses. This can be particularly beneficial to the vocational courses these colleges offer.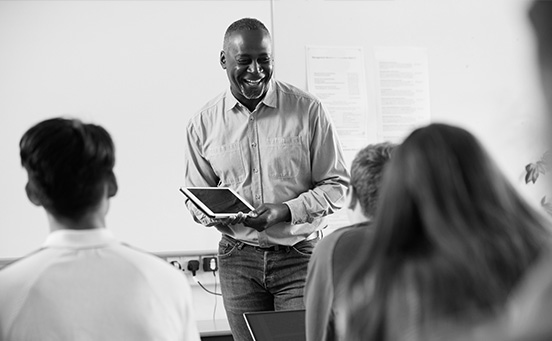 A brief history
The CTC programme was launched by the Conservatives in 1988, under the Education Reform Act 1988. The aim was to improve the quality of education within city centres, but it was more challenging than anticipated to find suitable sites in the right location. Therefore, many CTCs ended up being located on the outskirts of cities. The government then shifted the focus to turning existing schools into CTCs – these were the first specialist schools in the country.
Why work in a City Technology College?
The first and most obvious answer is that a CTC might specialise in the subject you like to teach – if you have an interest in maths, science, a technology or vocational course, you could find a CTC a good match for your skills.
The students you work with would be of secondary age, from 11 to 18 years-old. Although working with teenagers can be challenging, it can also be highly rewarding, and the buzz of helping young people overcome barriers to achieving their goals can lead to a high level of job satisfaction.
Other benefits to working in a CTC could include flexible working – part-time jobs are often available – and working to a termly timetable with regular paid holidays that can help teachers achieve a healthy work-life balance.
About FEjobs
FEjobs is part of the Eteach Group, an EdTech software and services company, dedicated to providing education recruitment solutions for teachers and support staff to connect directly with schools and colleges online and find the latest jobs and opportunities available. To find out more about our mission, visit the About Us page.
TOP