With a renewal rate of over 95% each month FEjobs continues to drive and push forward on delivering a best in class recruitment service to all our clients.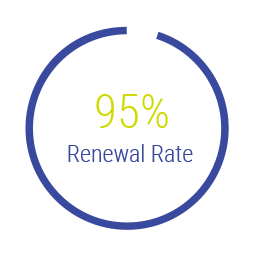 I co-ordinate the recruitment process for City and Islington College across all five of our centres and FEjobs is one of my favourite websites that I use frequently. Through FEjobs.com, we have attracted strong calibre of applicants and good level of response and it is for this reason that we place all of our vacancies including Business Support roles on the website. The process for posting our adverts is quick and easy (which is very important!) and the email alerts and reports are very useful. We have filled seven positions over the last six months alone through FEjobs ranging from Learning Facilitators to Lecturers. FEjobs is becoming a very valuable recruitment tool for us and the staff are always at hand to help

We have been members of www.FEjobs.com since 2005 and have found the Subscription to be a very reasonably priced and successful recruitment solution. The website is simple to administer meaning our vacancies can be posted to thousands of quality candidates instantly with help always on hand from our dedicated account team. We find FEjobs' prices very competitive and the website has proved an invaluable recruitment tool in attracting the best talent and we will be using their services again in the next academic year.

We think FEjobs is a really good site for us to use. Compared to others, it is easy to navigate your way around and has a very modern feel to it. We ask applicants where they saw their post advertised, and FEjobs always remains one of the most popular. We will continue to use this site in the future.

As an FE lecturer I was asked to participate in the development of www.FEjobs.com. With an easy-to-use online search and email job alerts specific to my criteria, it was really impressive. I think the Internet in general is a great way to find work and I have recommended www.FEjobs.com to friends and colleagues.

Further to your recent e-mail, I write to advise that Newcastle and Stafford College Group have found FEJobs to be a valuable on-line recruitment media for the advertising of our vacancies. Analysis on the FEJobs site relating to our vacancies is useful and assists with our own Recruitment analysing. By using FEJobs to advertise our vacancies, our advertising costs have reduced greatly. I trust you find this helpful. Please do not hesitate to contact me if I can be of any further assistance.

We have increasingly found attracting quality candidates a challenge. Recruitment advertising is costly and the administration involved in processing applications is lengthy. Whilst historically, we have used offline publications to advertise our vacancies, we are now embracing the Internet as a medium to reach candidates.
We were asked to work with Eteach in developing FEjobs.com, to ensure that this new recruitment system was tried and tested by the people who would be using it in the future. With our input and that of other FE colleges, we have helped to influence the shape and scope of this service to create a function that will cater specifically for FE college needs and refine the recruitment process. Not only does FEjobs.com ensure college vacancies are widely promoted but it ensures jobseekers can easily find suitable roles with enhanced search functions and email job bulletins.
Financially, FEjobs.com has the potential to save us thousands on advertising and hours of administration. Being able to just email our job advertisement in and receive suitable candidate applications online, on our own college application forms, will transform our recruitment process.

e have been using the FEjobs recruitment tool for many years. I cannot praise it enough. It is easy to use and the results have been excellent. The Team at FEjobs are helpful, knowledgeable and always happy to make suggestions on highlighting our vacancies. Whenever I have had a query or needed something changed they have always been polite and efficient and I get an immediate response. Long gone are the days that we would send out reams of paper to candidates - everything is available in one place on-line.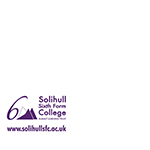 I have been using FEJOBS on behalf of New College, Swindon for over five years. I enter all our vacancies including Business Support roles onto the site and find the process very easy to use. The site has been continually updated and improved over the years and has recently gone through a major upgrade. During this change, I found FEJOBS listened to my comments and were open to suggestions and ideas to improve the service they provide.
I have noticed a definite increase of applicants received through FEJOBS over the years and feel that they are now one of the top sites used for people looking for roles in education.
I have received regular visits to update me on changes and feel that staff are always helpful.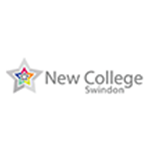 Prior to moving to your software we were using the TES Hirewire system, which we were finding more and more frustrating due to limited functionality and compatibility with modern mobile technology. I found the migration to SchoolRecruiter fairly simple, the training and support given by the team was good and it gave us a much needed boost in functionality. We did consider other standalone applicant tracking systems but at c£10k per annum prior to buying any advertising credits these were discounted as poor value for money.
We are really happy with the service we are getting from FEjobs and the functionality offered by SchoolRecruiter. It integrates nicely with our website and incorporates our branding. I'm not going to say it's revolutionised our recruitment process but it certainly has helped to make things flow better. Recruiting staff (non-hr) like using it as well, which is a bonus.