INSTANT JOB ADVERT

Post your vacancy on the UK's leading further education job site and start receiving applications today!

Post a vacancy

RECRUITMENT SOLUTIONS

Want to know more about our recruitment solutions for colleges?

Recruit with FEjobs

CONTACT US

Interested in our services or want to know more? Get in touch today!

Call us: 0845 226 1906
Private Training Providers
What does a Private Training Provider do?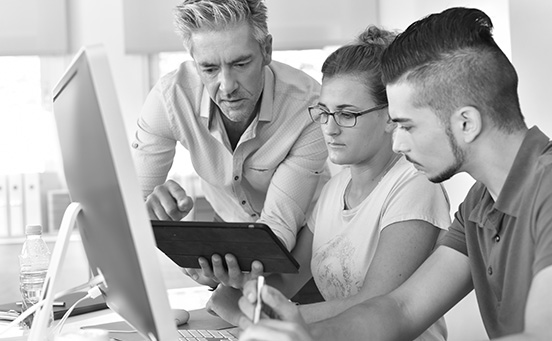 What is a Private Training Provider?
Private Training Providers, also known as independent learning providers or independent training providers (ITPs), offer vocational courses and training to young people and adults.
Unlike other FE institutions, private training providers are not managed by the state, yet a large part of their work is funded and controlled by government bodies. For instance, Ofsted still conducts assessments in the same way it does for the rest of the FE sector.
Private Training Providers consist of both profit and not for profit companies and some operate in the the third sector. There are currently 1097 ITPs on the government's register, meaning they account for the largest type of organisation in the FE sector.*
Private Training Providers offer:
Apprenticeships
Vocational qualifications
Study Programmes for 16-19 year olds
Traineeships

According to the Association of Employment and Learning Providers (AELP), three-quarters of UK Apprenticeships are offered through ITPs, of which half are funded directly from the government and 25% are subcontracted. To compare, colleges provide 20% and Adult and Community Learning bodies 5%.
Some of the most popular sectors for Apprenticeships include:
Business, Administration & Law
Health, Public Services & Care
Retail & Commercial Enterprise
Informational & Communication Technology
Education & Training
Leisure, Travel & Tourism
Why work for a Private Training Provider?
If you work as a lecturer for a Private Training Provider, you'll teach students of all backgrounds and ages. The teaching style is hands-on and far less formal than what you would expect from sixth form or standard colleges, which many lecturers prefer.
Joining a Private Training Provider is your chance to pass on your knowledge of a specialist subject, helping teenagers and adults learn valuable, new skills that will enhance their career prospects and prepare them for employment.
Does this sound like you? FEjobs has a range of Private Training Provider jobs available to candidates. For more information or questions, please contact us on 0845 226 1906.
About FEjobs
FEjobs is part of the Eteach Group, an EdTech software and services company, dedicated to providing education recruitment solutions for teachers and support staff to connect directly with schools and colleges online and find the latest jobs and opportunities available. To find out more about our mission, visit the About Us page.
TOP