Contact us: 0845 226 1906
The College's Guide to Marketing Your Vacancy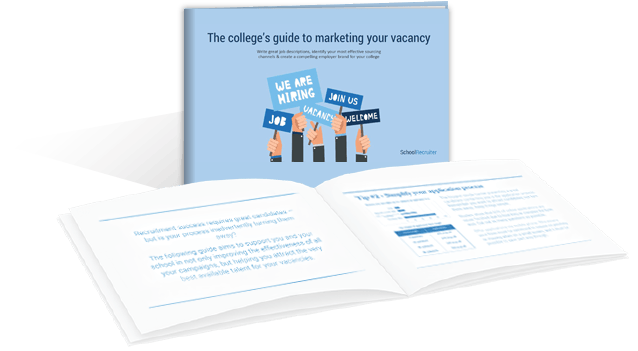 This guide will tell you:
The specifics of who you need to market to
How to market a vacancy concisely and transparently
Why you should publicise your employer brand
How to think like a candidate and where in your application process might they drop out
The power of specialist job boards for targeted reach
How you can harness the power of social media for the widest reach
Download your free guide now
A little bit more about what you'll be reading...
Write great job descriptions, identify your most effective sourcing channels & create a compelling employer brand for your college. Every year we help colleges advertise 65,000 vacancies around the world and regularly encounter problems with job adverts.
This is a guide for colleges or education recruiters who want to post powerful and effective job adverts that yield a high return for their cost.
Contrary to common belief, your sole aim is to sell your vacancy and position your college as a great place to work. Like an expert marketer – think, who is your target audience? An NQT has different aspirations, motivations and requirements to a seasoned College Leader.
Visualise your ideal candidate and tailor your advert to attract this individual.