Contact us: 0845 226 1906
No applications? 5 Tips to Improving Your Candidate Journey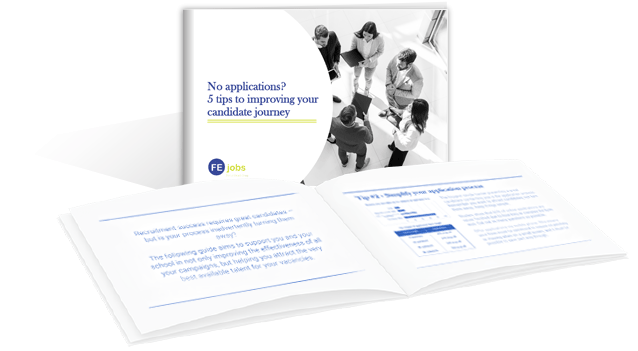 This guide will help you:
How to improve your flow of quality applicants
The importance of creating a positive experience for every prospective candidate
How to simplify the recruitment process for candidates from application through to interview stage
Download your free guide now
A little bit more about what you'll be reading...
Have you ever looked at your recruitment process through the eyes of a candidate?
Candidates develop negative perceptions of organisations if they are neglected through the recruitment process. These perceptions can then quickly spread and leave to negative employee brand perceptions. A recent survey found that 74% of candidates would tell others if they had a negative recruitment experience.
Discover 5 quick ways to create a positive experience for every prospective college candidate so that you can maximise the flow of quality applications created by your recruitment advertising.