INSTANT JOB ADVERT

Post your vacancy on the UK's leading further education job site and start receiving applications today!

Post a vacancy

RECRUITMENT SOLUTIONS

Want to know more about our recruitment solutions for colleges?

Recruit with FEjobs

CONTACT US

Interested in our services or want to know more? Get in touch today!

Call us: 0845 226 1906
Studio Schools
The who, why and how of getting into teaching at a Studio School
What is a Studio School?
Studio schools are secondary schools with a strong focus on equipping students with the skills and knowledge needed to prepare them for the working world. While studio schools teach the National Curriculum, offering traditional academic and vocational courses, they also provide pupils with essential skills needed for workplace environments. Studio schools maintain strong relationships with local businesses and enterprises in niche industries; employability skills are rooted in curriculum design, with personal mentoring and work placements forming core parts of schools activities.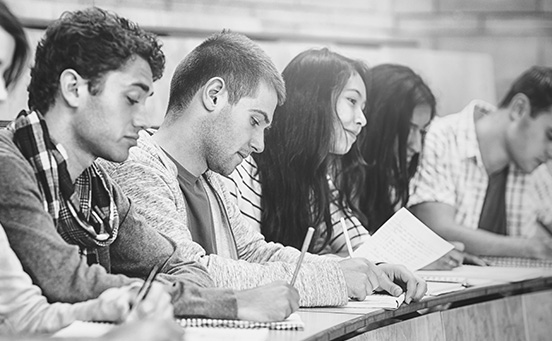 A brief history
Studio schools are a relatively new concept, introduced in a bid to address the ever-growing skills and knowledge gap among young people preparing for employment.
However, the term 'studio school' actually derives from the notion of the Renaissance studio. Popular in Europe from around 1400 to 1700, these studios integrated working and learning, with pupils taught by a master in the workshop where he carried out his work. Michelangelo, Raphael and da Vinci were all taught in studios like these. 
Why work in a Studio School?
Studio schools have an average intake of 300 students, which is significantly less than standard secondary schools. The small size of studio schools mean that you'll be part of close-knit and creative network, which is what draws so many teachers to work for these institutions.
Studio schools aren't controlled by a local education authority and are sponsored by existing schools, colleges and community groups.* They are typically attended by students aged 14 to 19, however a number of schools located in areas with a three-tier school system have intake for 13 year-olds.
The teaching style is often less formal, but more personal, than in standard secondary schools. It's not uncommon for schools to enforce a dress code rather than uniform, and students benefit from one-to-one coaching, which gives teachers a great opportunity to really get to know the people they teach. All this makes for a more inclusive and supportive community for both students and teachers alike.
About FEjobs
FEjobs is part of the Eteach Group, an EdTech software and services company, dedicated to providing education recruitment solutions for teachers and support staff to connect directly with schools and colleges online and find the latest jobs and opportunities available. To find out more about our mission, visit the About Us page.
TOP